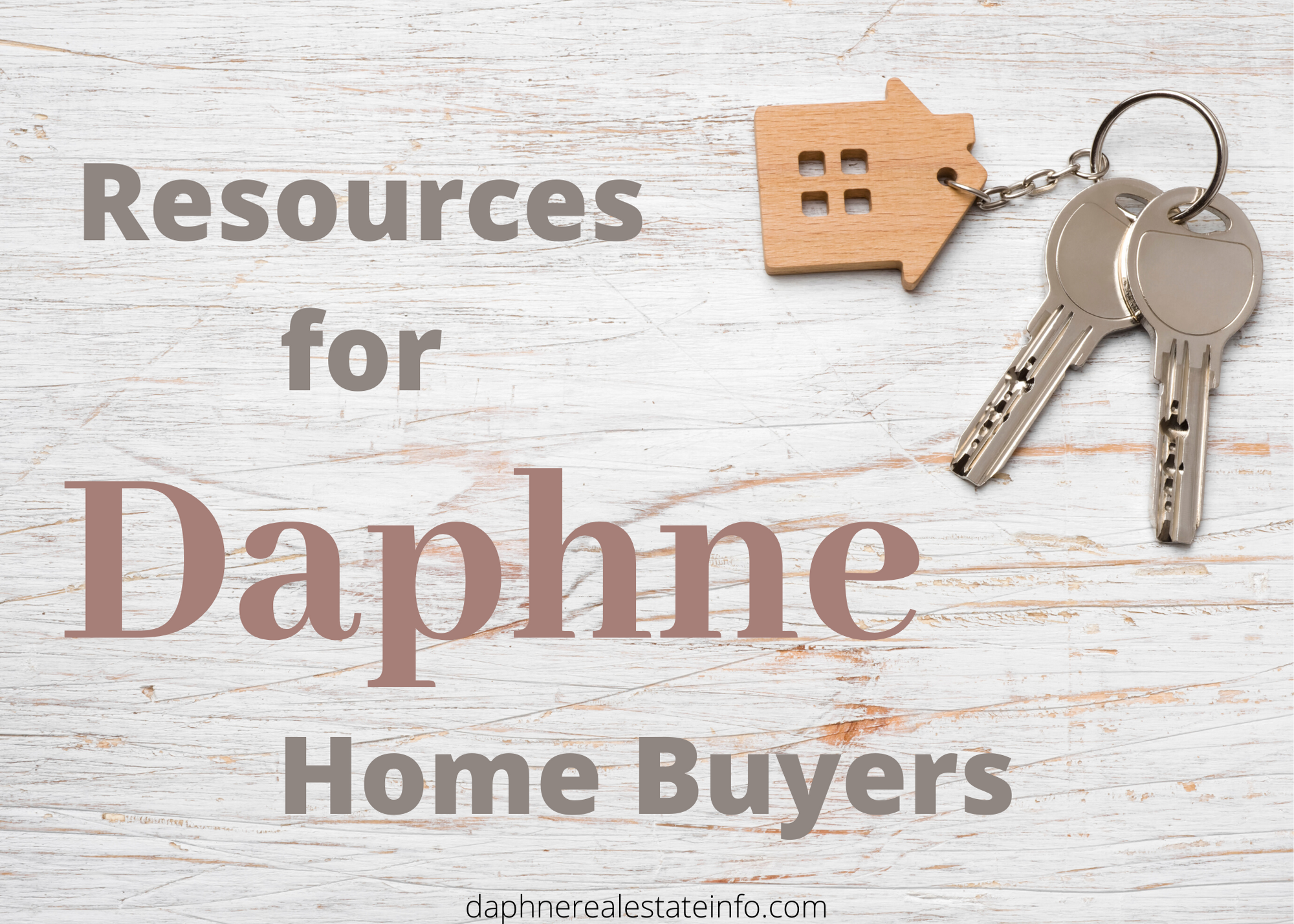 RESOURCES FOR BUYING A HOME
Services for Buyers – Here you'll find a list of the services that I provide as a buyer's agent. From identifying your real estate needs to sitting next to you at the closing table, I'll work with you throughout the whole process.
Search for Homes – Find pre-loaded search categories for Daphne real estate including homes by price, number of bedrooms, waterfront, and more.
11 Steps to Buying a Home in Daphne – This page will take you to a comprehensive guide for the 11 clear cut steps of buying a home in Daphne. Topics that are included are:
Developing a Budget
Working with a Realtor
Getting Pre-Approved
What Are Your Real Estate Needs and Wants
Looking at Homes
Time to Make an Offer
Final Approval
Terms of the Contract
Utilities
The Final Walkthrough
Closing Day
Mortgage Calculators – 15 online calculators to provide financial estimations and guidance.
Preferred Vendors List – From carpet cleaners to loan officers, here is a growing list of vendors that I and other professionals use for the Daphne real estate market.