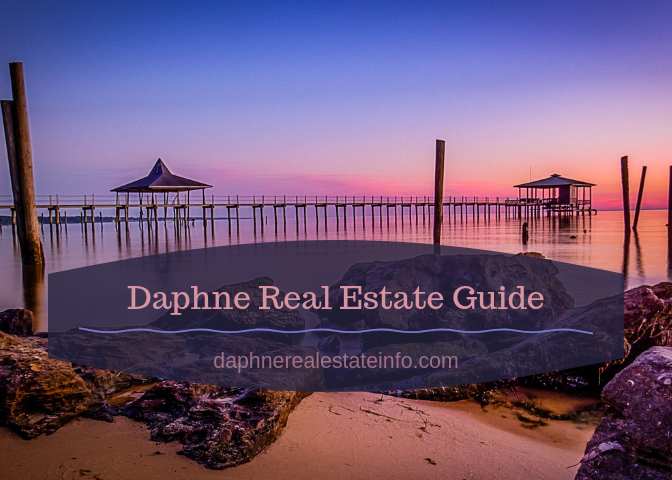 The following information about the Daphne area and real estate market is brought to you by Jeff Nelson of IXL Real Estate – Eastern Shore.
For those who are thinking about buying or selling a home in Daphne, you should find this guide extremely helpful as it will hit on real estate market conditions, the area, demographics, and a lot more. I have over 13 years experience selling homes and have a passion for working with new clients who are ready to move on to the next "real estate" chapter in their lives. Please reach out to me if you have any questions at all about Daphne, a particular property, or real estate in general. I look forward to working with you and providing the best service possible.
If you're considering a move to Daphne from another area, I think you're making a wise decision (but I'm a little biased of course). It is a wonderful place to live that offers great schools, an abundance of outdoor activities, warm people, and awesome food.
With 24,685 residents, Daphne is the largest city in Baldwin County but as most people around the country would agree – that's not many people at all. There is definitely a small town feel in Daphne where neighbors are willing to give a helping hand and say hi to each other in the grocery store. Daphne is located along Mobile Bay with Spanish Fort to the north and Fairhope to the south. According to Wikipedia, Daphne has a total area of 17.30 square miles with water making up only .12 of that total.
Here's what you'll find below:
How's the Daphne Real Estate Market?
Steps to Take for Buyers and Sellers
Popular Neighborhoods

Housing and Population Statistics
Daphne Weather & Climate
The Economy
Population by Occupation
Daphne Schools
Educational Statistics
Nearby Hospitals & Medical Centers
Daphne Parks
Top 10 Restaurants
Daphne Real Estate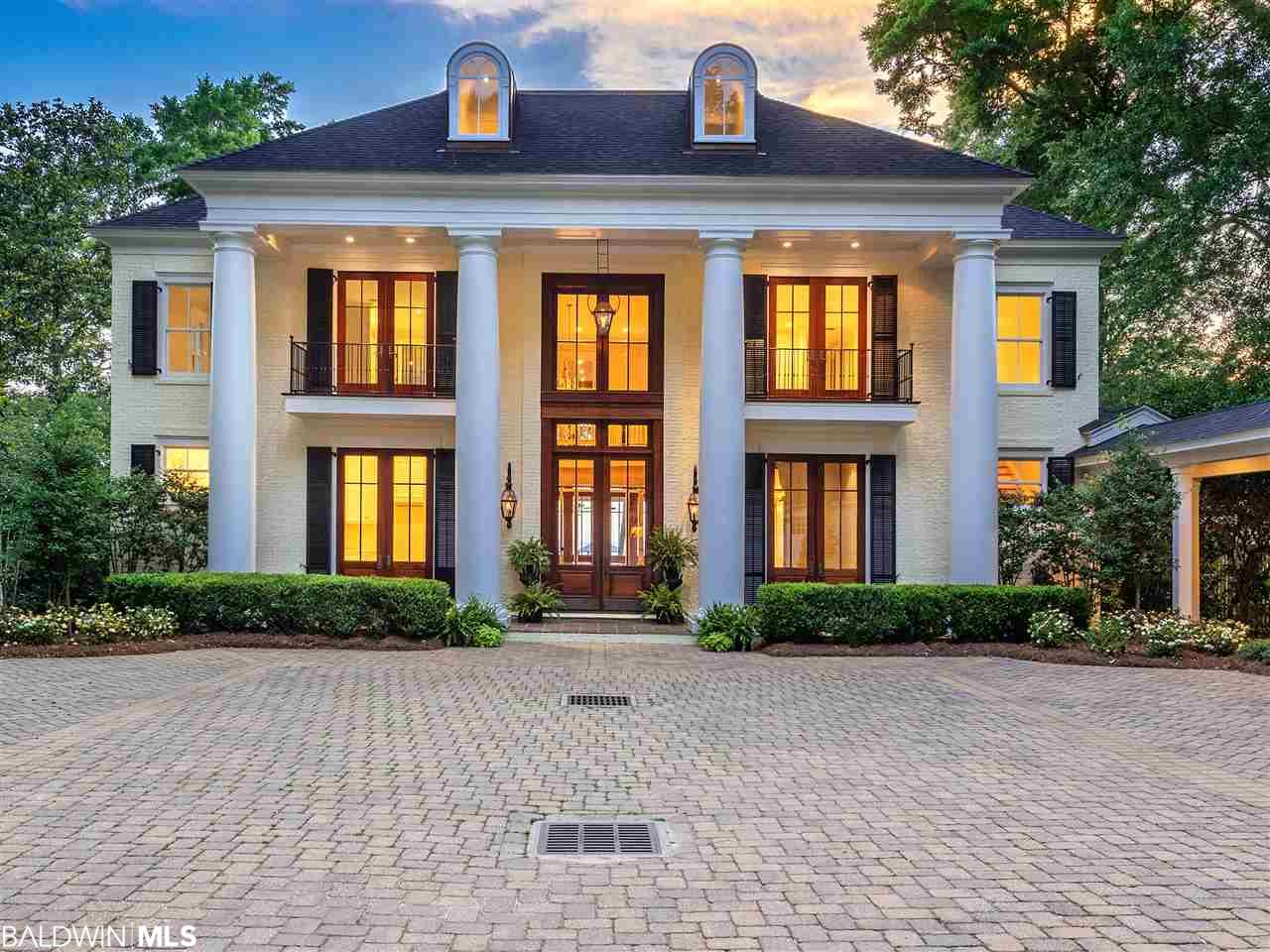 Daphne real estate is strong and has been for some time. Low interest rates, affordable home prices, and the amenities of this great town continue to draw in home buyers every month.
Here are the Year-to-Date totals for June 2019:
466 homes and condos sold
Total real estate volume – $115,817,681
Average days on the market – 80
Average sales price – $248,545
Average price per foot – $112
Listing to selling price ratio – 97%
As you can see our little town is consistently closing on over 80 homes per month and the demand doesn't seem to be backing down.
Current Daphne REAL ESTATE MARKET CONDITIONS
Single Family Homes for Sale
| | | | | | |
| --- | --- | --- | --- | --- | --- |
| # of Units | Median List Price | Highest | Lowest | Ave Square Feet | Price Per Foot |
| 301 | $293,500 | $4,300,000 | $94,900 | 2,709 | $126 |
Single Family Homes That Recently Sold
| | | | | | |
| --- | --- | --- | --- | --- | --- |
| # of Units | List Price | Selling Price | Highest | Lowest | Price Per Foot |
| 100 | $259,520 | $256,044 | $575,000 | $120,000 | $115 |
Condos for Sale
| | | | | | |
| --- | --- | --- | --- | --- | --- |
| # of Units | Median List Price | Highest | Lowest | Ave Square Feet | Price Per Foot |
| 32 | $224,950 | $1,295,000 | $73,000 | 1,613 | $217 |
Condos That Recently Sold
| | | | | | |
| --- | --- | --- | --- | --- | --- |
| # of Units | List Price | Selling Price | Highest | Lowest | Price Per Foot |
| 6 | $161,750 | $160,766 | $235,000 | $144,900 | $103 |
The figures used above for "Single Family Homes That Recently Sold" are from the last 30 days, so that's over 3 real estate closings a day – every day. That's not too bad for city the size of Daphne. The market here is very strong and growing. The statistics for condos that sold were also taken from activity from the last 30 days.
Another important fact to consider is the listing to selling price ratio. Notice the difference between the listing price and the selling price above. The ratio for condo sales is 99% and for single family homes, it's 98%. This means that on average, buyers are getting 2% off the list price on homes and 1% of the list price on condos.
We are still in a buyer's market but the margin is razor thin. The real estate market in Daphne is slightly favoring the buyer "at the moment". Now is the time to buy!


So, how is the Daphne real estate market? It's strong with supply and demand at good levels. Buyers are still favored slightly until inventory decreases some.

I have written a very comprehensive guide for the many steps to buying and selling a home at one of the sister sites. Because it's far too lengthy to post here, you can read those articles from the links below. Here's what you'll see….
11 STEPS TO BUYING A HOME
Establish a Budget
Work with a Realtor (me of course)
Become Pre-Approved for a Loan
Identify Your Needs and Wants
House Hunting
Drawing Up an Offer
Final Approval for your Loan
Contingencies and Terms of the Contract
Set Up Your Insurance and Utilities
Your Final Walk-through
Closing on Your new Home
Go to the following link to continue reading, 11 Steps to Buying a Home.
9 STEPS TO SELLING A HOME
Deciding to Sell
Making Preparations to Sell
Hire a Realtor
Establishing the Correct Listing Price
Marketing Your Property
Showings and Home Tours
Negotiating the Offer
Aspects of the Contract
Close on Your Home
Go to the following link to continue reading, 9 Steps to Selling Your Home.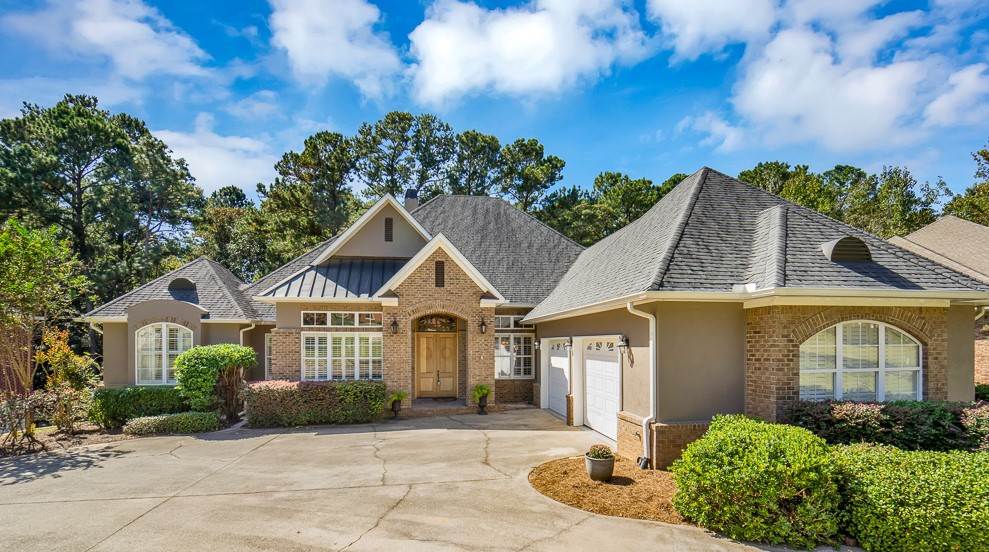 Home in Timbercreek

Daphne has many wonderful neighborhoods to choose from including both pre-existing and new construction. Here's a short list of some of the most popular among home buyers.
Bay Branch Estates – Large neighborhood off of Hwy 90, just a few miles from the interstate, Malbis, and the Eastern Shore Centre. Homes are priced at around $100 per square foot.
Bellaton – A very popular neighborhood located off of Hwy 181 offering 3, 4, and 5 bedroom options. Price per foot is between $115 and $130.
Blackstone Lakes – There are quite a few new construction neighborhoods in Daphne and Blackstone Lakes is one of the newest. You'll find homes from 1,672 to 2,871 square feet. Priced at an average of $130 per foot.
Dunmore – Sought after neighborhood with homes from $200,000 to $400,000. Average price per square foot is $106.
French Settlement – Located not too far from the YMCA in Daphne, offering brand new and fairly new construction.
Historic Malbis – One of the most unique neighborhoods in Daphne. Check this one out.
Lake Forest – Very large neighborhood on the golf course with a wide variety of home styles and prices.
Oldfield – New and fairly new homes located off of Hwy 181 with homes priced around $300,000.
Timbercreek – Timbercreek is a beautiful neighborhood on a championship golf course that's very close to shopping and the interstate. Homes are priced from the high $200's to nearly $1 million.
To see more options, please visit Daphne Neighborhoods.
SEARCH ALL HOMES FOR SALE IN DAPHNE BY PRICE
$100,000 to $200,000 – $200,000 to $300,000 – $300,000 to $400,000
$400,000 to $500,000 – $500,000 to $600,000 – $600,000 to $1,000,000

Daphne's population is 24,685 with a density of 1,501 people per square mile. Daphne has experienced a growth rate of 14.4% since 2010. The median age is 37.8. The ratio between male and female is 50/50.
Daphne is a vibrant and growing city, attracting many new residents annually. The real estate market is strong and steady, giving a slight favor to the home buyer.
Other Real Estate Facts for Daphne
There are 10,345 homes and condos in Daphne (there aren't that many condo communities) with a housing density of 629 homes per square mile. There's been a housing change of 2.3% from 2010. 64.5% of these homes are owner occupied. 35.5% are rented.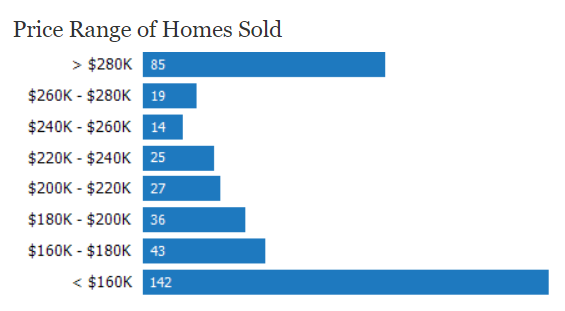 This chart looks at the number of homes sold within a certain price range within the last 6 months.

Daphne's hot season will last from May 19th through September 28th, with a daily high average of 84 degrees. The hottest day of the year is typically July 23rd.
The cooler season will last from December 2nd through February 26th, with a daily high average of 66 degrees. The coldest day of the year is January 17th with an average of 42 degrees. Welcome northerners!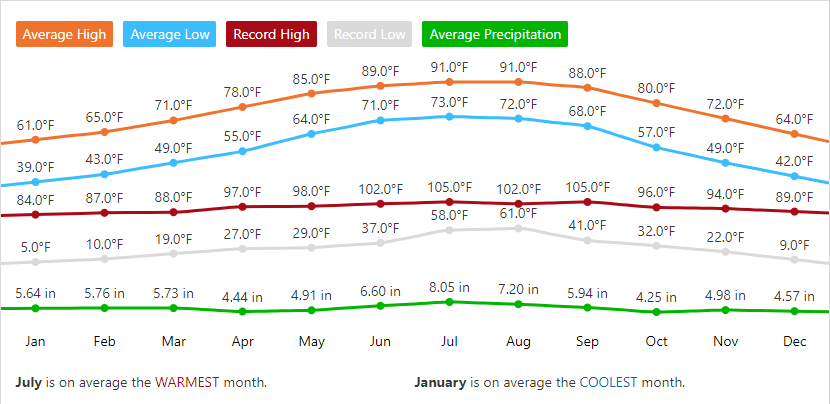 The wettest season is from June 8th through September 3rd with a chance of rain on any given day at 41%.
The job market in Daphne remains positive with a growth of 3.3% in the last year. Future job growth is predicted at 43.8% over the next 10 years which exceeds the national average.
Cost of living is 3.1% lower than the national average.
| | | |
| --- | --- | --- |
| Index | Fairhope | National |
| Income per capita | $32,323 | $31,177 |
| Median income | $65,739 | $57,652 |
| Unemployment | 3.6% | 3.9% |
| Poverty level | 11.7% | 15.1% |
The highest paying industries in Daphne are:
Agriculture, fishing, and hunting
Wholesale Trade
Manufacturing
Public Administration
Information
The labor participation rate in Daphne is 67%.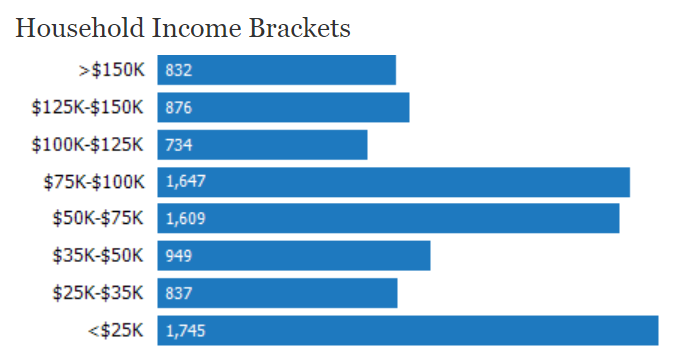 Construction – 4.9%
Manufacturing – 10.5%
Wholesale Trade – 2.8%
Retail Trade – 12.1%
Transportation & Warehousing – 5.2%
Information – 2.8%
Finance and Insurance – 3.0%
Real Estate and Leasing – 3.2%
Professional, Scientific, and Technical – 8.1%
Administrative – 2.8%
Educational Services – 8.2%
Health Care – 15.0%
Arts, Entertainment, Recreation – 2.9%
Accommodation and Food – 8.8%
Other Services – 4.9%
Public Administration – 3.1%

The Baldwin County Public School System is one of the finest in the region and Daphne ranks well in the county. The average student to teacher ratio is 16:1.
Daphne Elementary
2307 Main St.
678 students
Daphne East Elementary
26651 Co Rd 13
1050 students
WJ Carroll
1000 Main St.
513 students
Daphne Middle School
1 Jody Davis Cir
604 students
Daphne High School
9300 Champions Way
1259 students


Education Highlights for Daphne:
96% have a high school or higher degree
42% have a bachelor's or higher degree
14% are enrolled in a private school

Springhill Medical Center
6475 Spanish Fort Blvd H
251-445-1850
website
Thomas Medical Center
27961 US-98 #21
251-626-6646
website
Women's Health Center
30505 Spanish Lane
251-929-9640
website
American Family Care
6631 Park Drive
251-255-2523
website
Infirmary Eastern Shore
7101 US-90
251-625-8400
website
Eastern Shore Urgent Care
29710 Urgent Care Drive
251-626-3782
website
Thomas Hospital Freestanding ER
Malbis
29487 AL-181
251-279-5400
website
Urgent Care by the Bay
1208 US-98
251-626-5377
website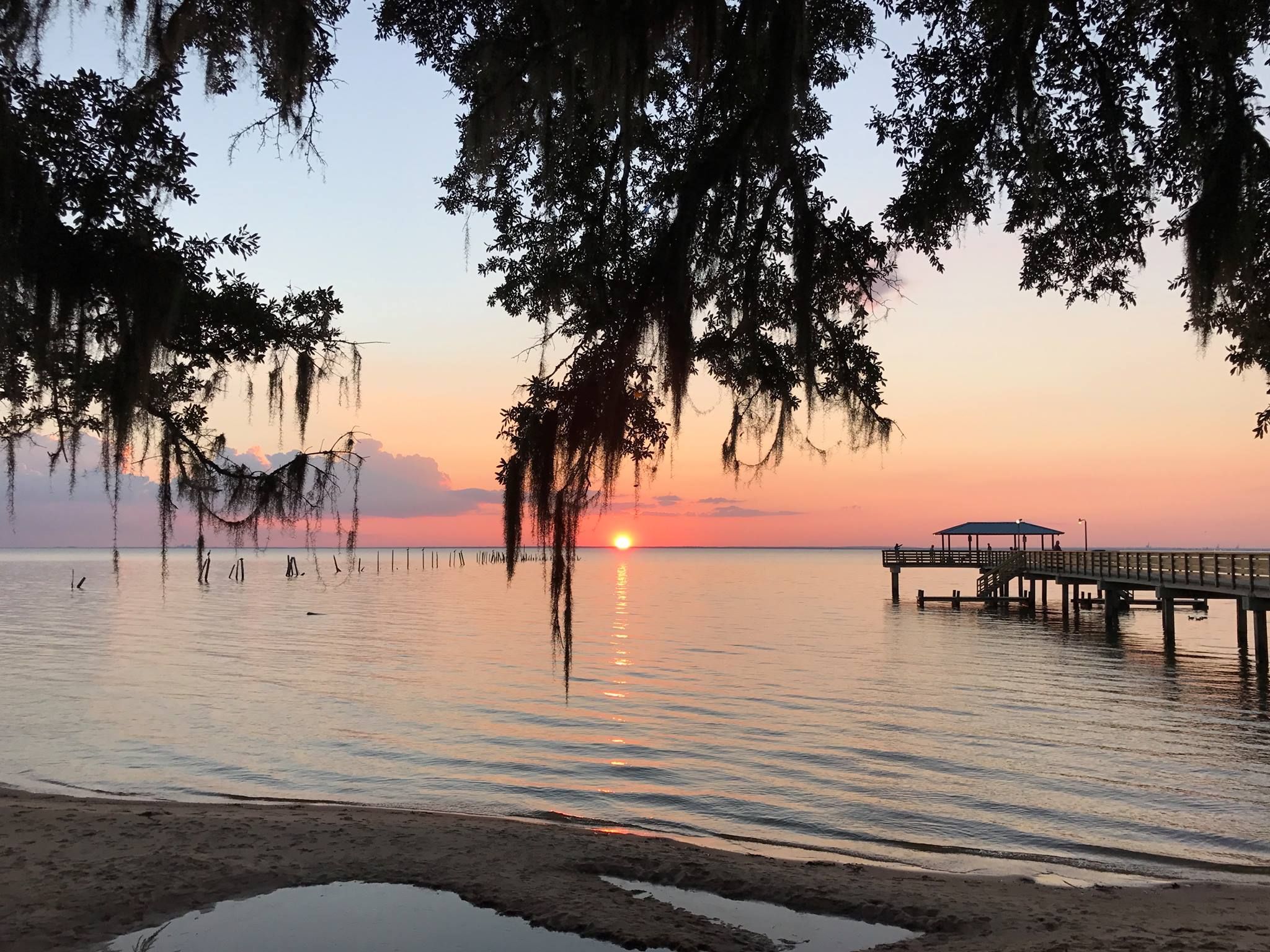 Al Trione Sports Complex
8600 Whispering Pines Road
4 baseball/softball fields
2 soccer/football fields
Restrooms
Dog park
Lots of green space

Bayfront Park
6200 Bayfront Park Drive
251-626-5300
website
Beach access on Mobile Bay
Long pier
Picnic area
Gazebo
Kayak access
Restrooms
Boardwalk to Village Point Park

Belrose Park
90 Belrose Avenue
Picnic area
Bay front views and access

Centennial Park
1706 Main Street
Picnic area and Gazebo
Playground
Restrooms

Daphne Central Park – Disc Golf
72 Lakeshore Drive
18 hole disc golf course
Picnic area and gazebo
Walking trails

Daphne Sports Complex
7060 Park Drive
Baseball and softball fields
Restrooms
Walking trails

Gator Alley Boardwalk
29281 N. Main Street

Dryer Avenue Bay Access
Dryer Ave at Mobile Bay
Access to bay and beach by walking only

Joe Louis Patrick Park at Ruff Wilson Youth
1401 Johnson Road
Basketball court
2 softball fields
Picnic area and gazebo
Playground
Restrooms

McMillan Bluff
McMillan Ave at Mobile Bay
Access to bay and beach
Overlook deck

May Day Park
100 College Ave
Access to bay and beach
Playground
Pier
Restrooms
Kayak access

Village Point Park Preserve
27717 Main Street
251-621-3703
Beach access on Mobile Bay
Pier
Picnic area and pavilion
Restrooms
Walking and biking trails
Historic Jackson's Oak
Wonderful natural scenery
Long boardwalk

Baldwin County has some great places to enjoy a nice meal and Daphne ranks at the top for providing great food and service. Here are the top restaurants in Daphne, according to Yelp:
| | | |
| --- | --- | --- |
| Southwood Kitchen | 1203 Hwy 98 | 251-626-6676 |
| Boudreaux's Cajun Grill | 29249 Hwy 98 | 251-621-1991 |
| Guido's Restaurant | 1709 Main Street | 251-626-6082 |
| Champy's Famous Fried Chicken | 27080 Hwy 98 | 251-217-4503 |
| Sunset Pointe | 831 N Section St | 251-990-7766 |
| Yinzers Brew and Grill | 28850 Hwy 98 | 251-621-6990 |
| Market by the Bay | 29145 Hwy 98 | 251-621-9664 |
| The Sugar Kettle Cafe | 1015 Daphne Ave | 251-626-5657 |
| Le Bouchon | 1903C Main St | 251-340-2812 |
| Buster's Brick Oven | 1711 Main St | 251-264-2520 |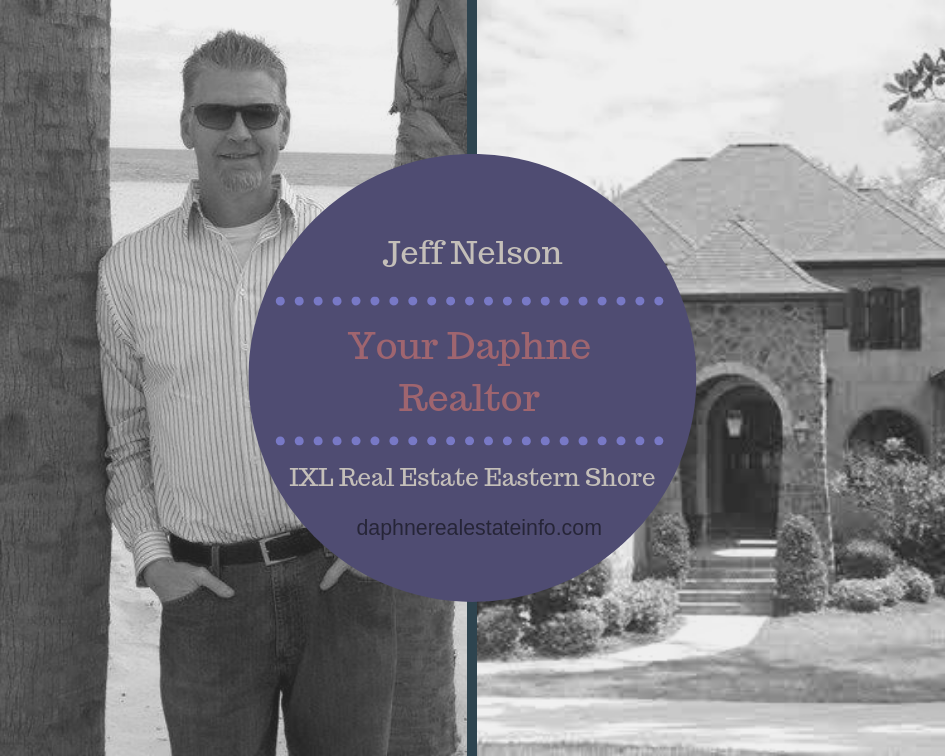 With over 13 years experience selling residential real estate, I can provide you with comprehensive market knowledge, excellent negotiating skills, and top shelf customer service.
A seasoned and experienced Realtor is your best asset when buying or selling a home. In fact, they are the most involved professional during your transaction. I'll coordinate all of the pieces of your real estate transaction to assure that everything is documented properly, on time, and processed correctly from the beginning.
In addition to all of that, I'll look after your best interest to get you the best financial outcome and terms that are possible.
Put me to work for you! I'm committed to helping every one of my clients make excellent real estate decisions. Let's work together to achieve your real estate goals.
If you are in the market to buy or sell your home in Daphne, please call/text/email today!