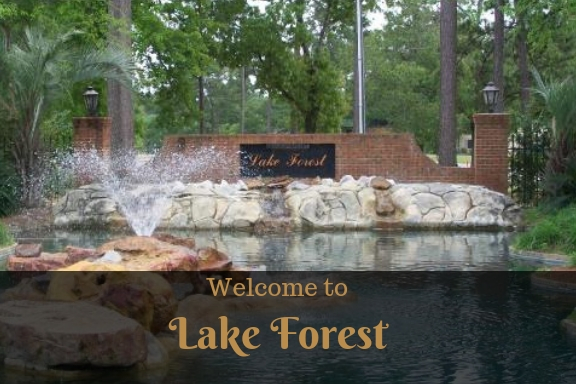 I'm a Realtor who represents buyers and sellers in Lake Forest so please contact me if you need additional details or if you would like to schedule a private tour of any of these homes. Please read on to gather information about this impressive neighborhood. At the end, you'll see all of the available homes for sale in Lake Forest.
The neighborhood of Lake Forest in Daphne offers residents a great location that is very convenient to surrounding areas. With the Bay Way and Causeway just around the corner, you can be in Mobile within 15 minutes. If you want to stay on the Eastern Shore, Fairhope is about 15 minutes away as well and you can be in Spanish Fort in about 5 minutes. Residents of Lake Forest will have easy access to Interstate 10, Hwy 98, and Hwy 90.
When I think of Lake Forest there are a few characteristics that come to mind.....
The Size of the Neighborhood
It's true. Lake Forest is officially the largest neighborhood in the state of Alabama with over 3,000 homes. There are however, 5 different ways to get in or out of the neighborhood.
Appearance
Lake Forest is heavily wooded and has a rolling landscape which gives the area a very interesting and appealing look in my opinion. It would be so much worse to have this many homes located in a former, flat bean field.
Home Prices
You'll read more about this later but Lake Forest has some of the best home prices in Baldwin County. Month after month this community continues to attract many new buyers but yet the price per square foot remains one of the lowest in the area.
Find All Homes for Sale in Lake Forest Below!


Real Estate and Homes for Sale in Lake Forest
Lake Forest is one of the most diverse neighborhoods in Baldwin County as it relates to home styles, age, and architecture. You may come across a home that was built in 1961 or a property that was completed just last year. From what I can see, most of the homes were constructed in the 70's, 80's, and 90's. With this being said, Lake Forest is a great example of an area where contractors can purchase a home, enhance it to today's standards, and then sell a better product to the public.
Let's talk diversity. The bottom line is, if you're a buyer for a home that is priced under $300,000, there is probably something here for you in Lake Forest.
Lake Forest offers:
Ranches
2 story homes
Townhomes
Condos
And even apartments
You'll find many different home styles here as well:
Contemporary
Cottage
Traditional
Creole
Raised Beach
You'll find properties with as little as 600 square feet as well as those that are over 3,000 square feet. There will be homes that are fully bricked and partially bricked. You'll see vinyl siding, wood siding, and even stucco/drivit. On the other hand, there is a consistency that runs with just about every property in Lake Forest. This area is heavily wooded which I think most people would appreciate.
Lake Forest is almost always at the top of the list for the most homes sold in Daphne. Yes, this has to do with how many properties are in the neighborhood but it also has to do with price. Let's look at the numbers for the last 90 days.
Pricing tends to run between $70,000 to $275,000.
Market Report for Lake Forest
| | | | |
| --- | --- | --- | --- |
| Homes Sold | Ave. Selling Price | Ave. Square Feet | Price Per Foot |
| 57 | $166,046 | 1,896 | $90 |
I provide market reports for the major cities of Baldwin County and various neighborhoods every month and $90 per square foot is really hard to beat.
If this sounds appealing to you.....
Keep Scrolling to See All Lake Forest Homes for Sale
Here are a few examples of homes in Lake Forest.....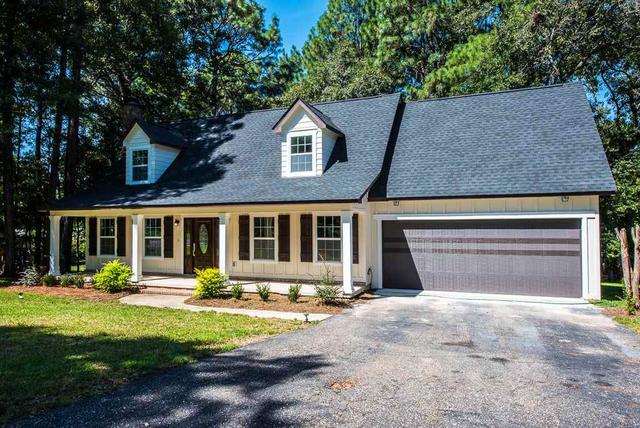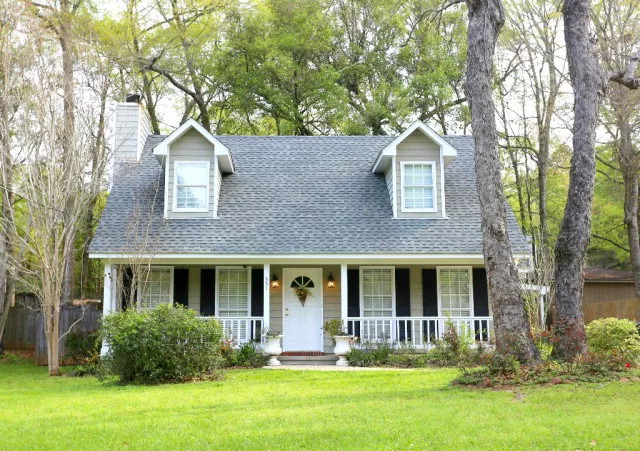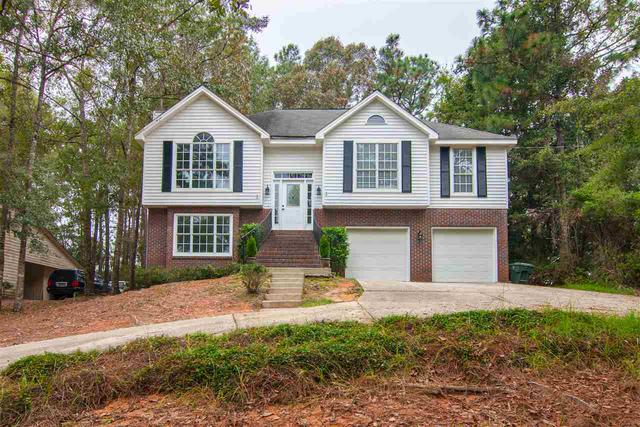 Lake Forest Amenities
There is plenty to do without even leaving the neighborhood. Here's what you will find:
6 lighted tennis courts
18 golf course that includes a driving range, chipping green, practice bunker, and putting green.
3 swimming pools
Playground
Volleyball court
Picnic tables and grills
Disc golf course (Frisbee golf)
Living in Lake Forest
Because of the size of the neighborhood and how its layed out, you will get a sense of privacy as it relates to outside business and highways. However, you are literally just minutes away from plenty of shopping, restaurants, and things to do.
Shopping and Restaurants
Jubilee Square sits adjacent to the neighborhood and contains about 40 stores and eateries. Here are a few highlights:
Home Depot
Dick's Sporting Goods
Starbucks
Longhorn Steakhouse
O'Charley's Restaurant
Hobby Lobby
Fresh Market
Office Depot
Pier 1 Imports
AMC Movie Theater
Also, just across the interstate you'll find the Spanish Fort Town Center which hosts Bass Pro Shop and a number of other shops and places to eat.
There is so much more to explore in the general vicinity of Lake Forest but this will give you a broad snapshot of what's in the area.
Schools
Living in Lake Forest will put your kids in the Daphne School system which is ranked well according to greatschools.net. If you want to consider private schooling, Bayside Academy is a great choice and is located right in Daphne.
Both of these school systems offer an array of opportunities for sports, clubs, and events.
Activities and Things to Do Around Lake Forest
The whole area is really geared toward outdoor activities utilizing our natural surroundings including the bay and our many parks.
Here are some indoor and outdoor activities that your family can enjoy within just a few miles from Lake Forest:
Daphne Bayfront Park
Hiking and camping tours
Gator Alley Boardwalk
Airboat tours
5 Rivers - Alabama's Delta Resource Center
Village Point Park Preserve
May Day Park
Urban Air - Trampoline Arena
Fairways Indoor Golf - Simulated golf bays
American Sport Art Museum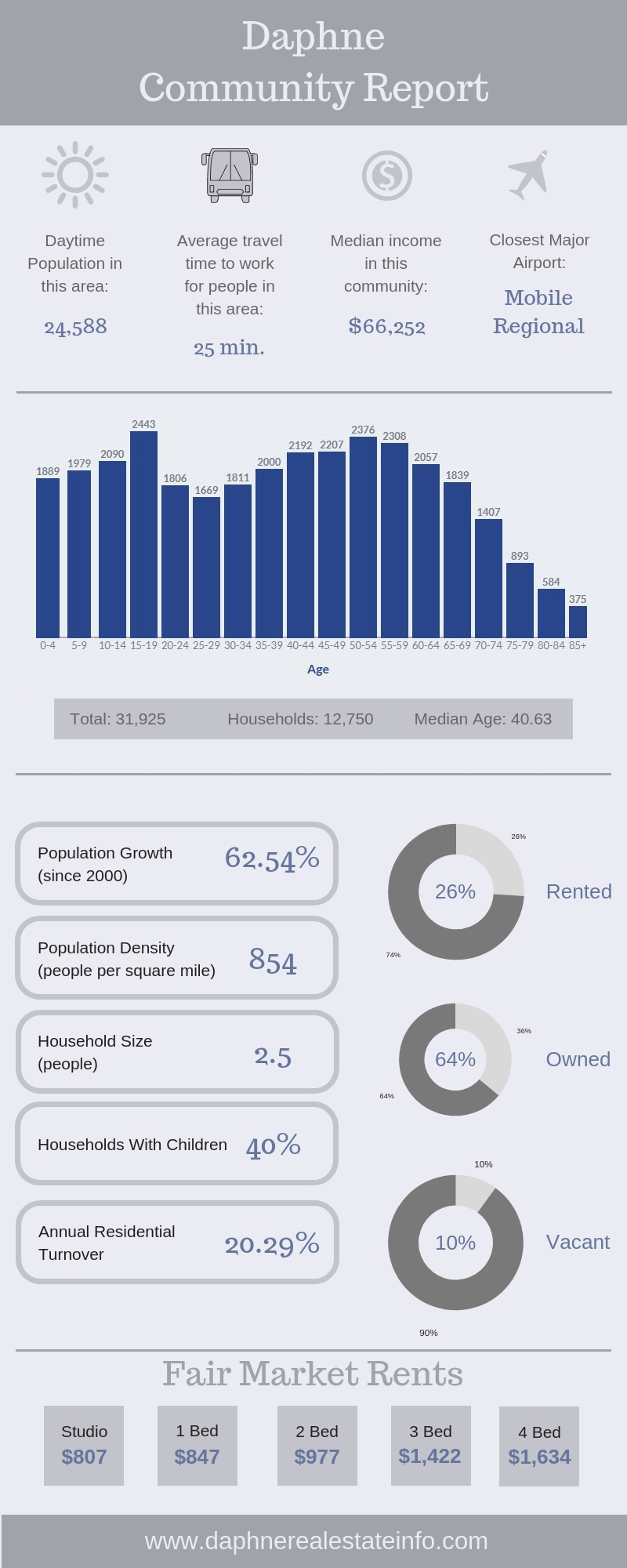 Would You Like to Learn More About Lake Forest?
Thank you for taking the time to read about this great community. If you are considering to buy a house and you feel that Lake Forest may be a good fit, please contact me from the information below. I can get you more details about a property, schedule a private showing, and negotiate the best price for you.