The Daphne AL real estate market is one of the strongest on the Eastern Shore. As a matter of fact, according to the Baldwin County Report, there were more single family homes sold in Daphne in December than all other cities except for Foley.
Each month on this site you'll see the overall picture of how the market conditions are doing in Daphne. This is great information to have whether you are buying or selling a home in Daphne.
BELOW YOU'LL SEE:
How many homes that are for sale
Homes that have sold
Average prices
Days on the market
Listing to selling price ratio
Real Estate Market Update for Daphne
March 2020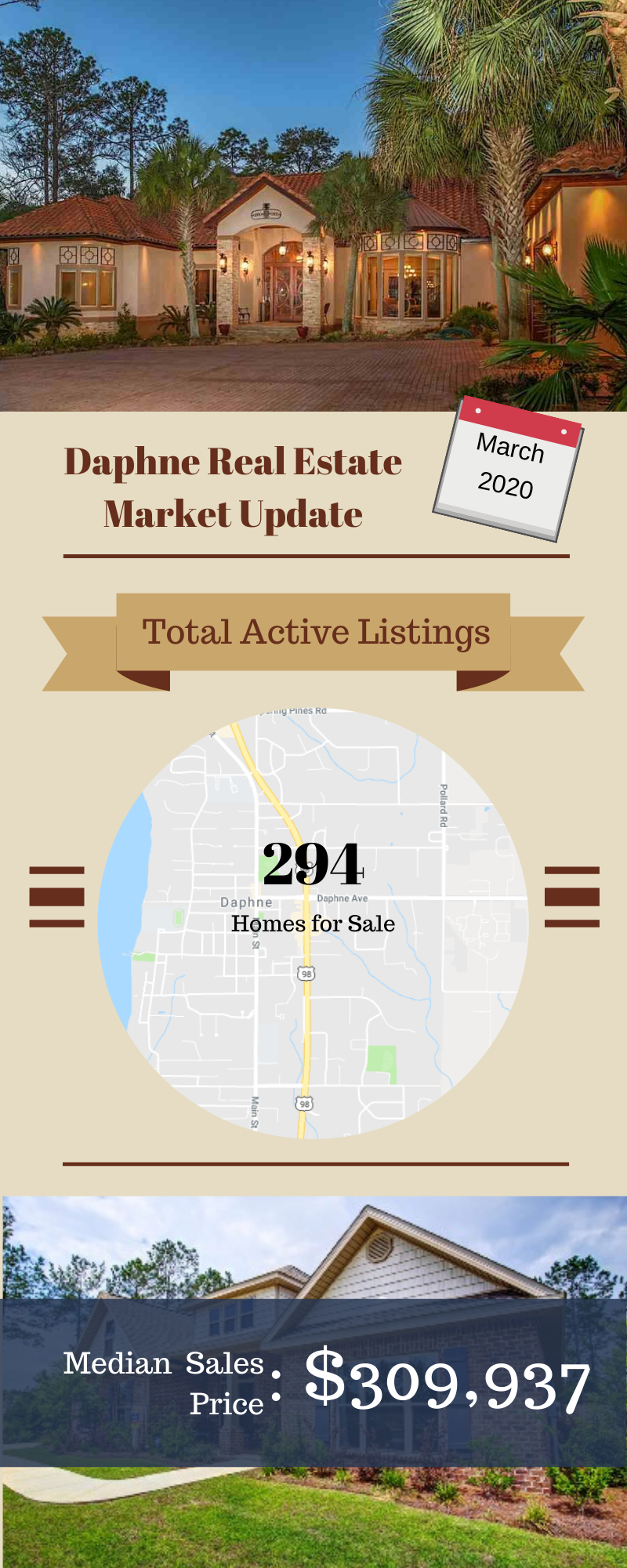 294 homes for sale
Median list price – $309,937
Median price per square foot – $126
Average days on the market – 97
Median house size – 2,551 square feet
Daphne real estate has something to offer for everyone. You'll find small cottages, Craftsman style new construction, and large estates on beautiful grounds. As of this date, the most expensive home for sale is priced at $3,999,995 and the least expensive is $132,000.
Please contact me to discuss your real estate needs if you want to buy a new Daphne or list yours for sale.
SEARCH ALL HOMES FOR SALE IN DAPHNE BY PRICE
$100,000 to $200,000 – $200,000 to $300,000 – $300,000 to $400,000
$400,000 to $500,000 – $500,000 to $600,000 – $600,000 to $1,000,000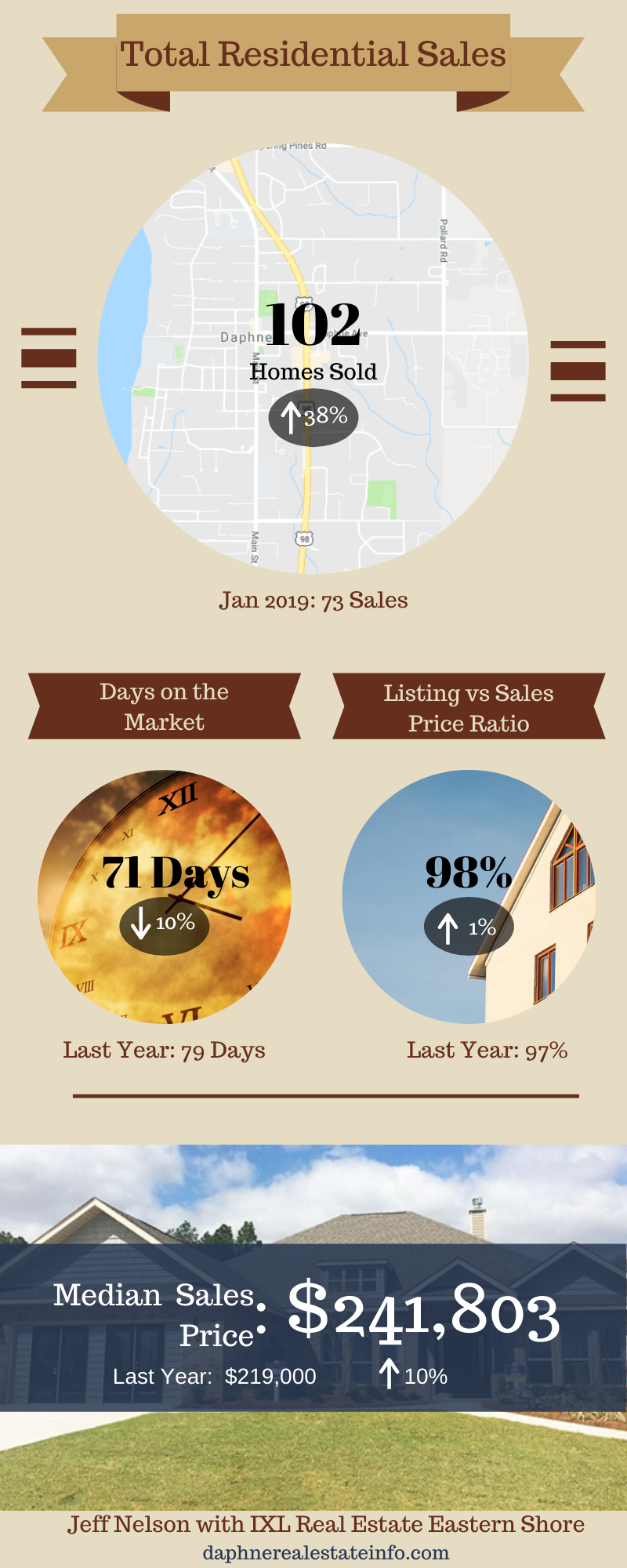 102 homes were sold
Median list price – $244,152
Median selling price – $241,803

Selling to listing ratio – 98%
Average days on the market – 86
Price per square foot – $110
Average square feet of homes sold – 2,142
With 3.3 closings every day in just March, you can tell that the real estate market is very active here. The largest home had 4,783 square feet and the smallest offered 873 square feet. The most expensive home sold for $1,300,000 and the least expensive was $80,000. Although prices have increased over the past year, Daphne is still in a buyer's market. On average, buyers are able to realize 2% off of the list price.
If you are thinking about purchasing in the near future, please read Home Buyers in Daphne for more information.