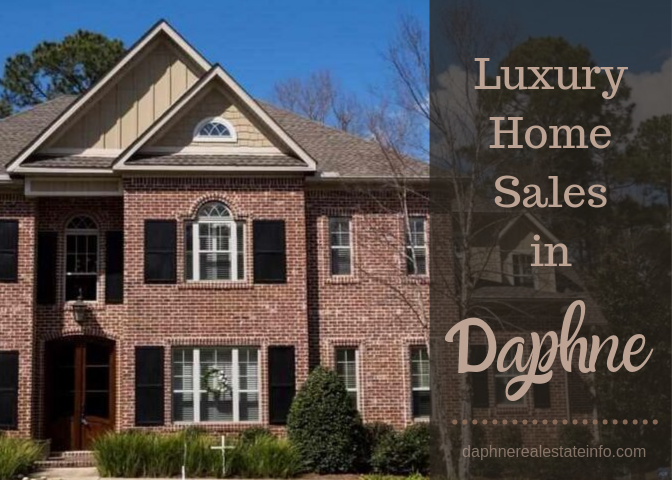 Daphne AL is known for having options for home buyers in all price ranges. While you can own a Daphne home for under $200,000, there are also plenty of choices at higher price points.
As your Daphne Realtor I work with everyone who is buying or selling a home in the area but this particular article focuses on luxury properties over $500,000. Below you're going to see data for homes that are currently for sale as well as those that have recently sold. Any information that you can gather whether you are buying or selling is always helpful in order to make a sound decision.
Luxury Home Sales in Daphne – September 2019
All Luxury Homes and Condos That Are Currently For Sale
At the time of this writing there are 39 homes and condos for sale that are priced over $500,000. Visit the following link to see exactly what is on the market.
Here are the statistics for this group of properties:
39 properties for sale
Biggest – 8,785 square feet
Smallest – 1,521 square feet
Highest priced – $3,999,995
Lowest priced – $500,000
Average price – $839,266
Average price per foot – $257
Days on the Market – 152
While there are a number of luxury homes that aren't located in a designated neighborhood, here are a few neighborhoods where they are found:
Luxury Daphne Homes That Sold in September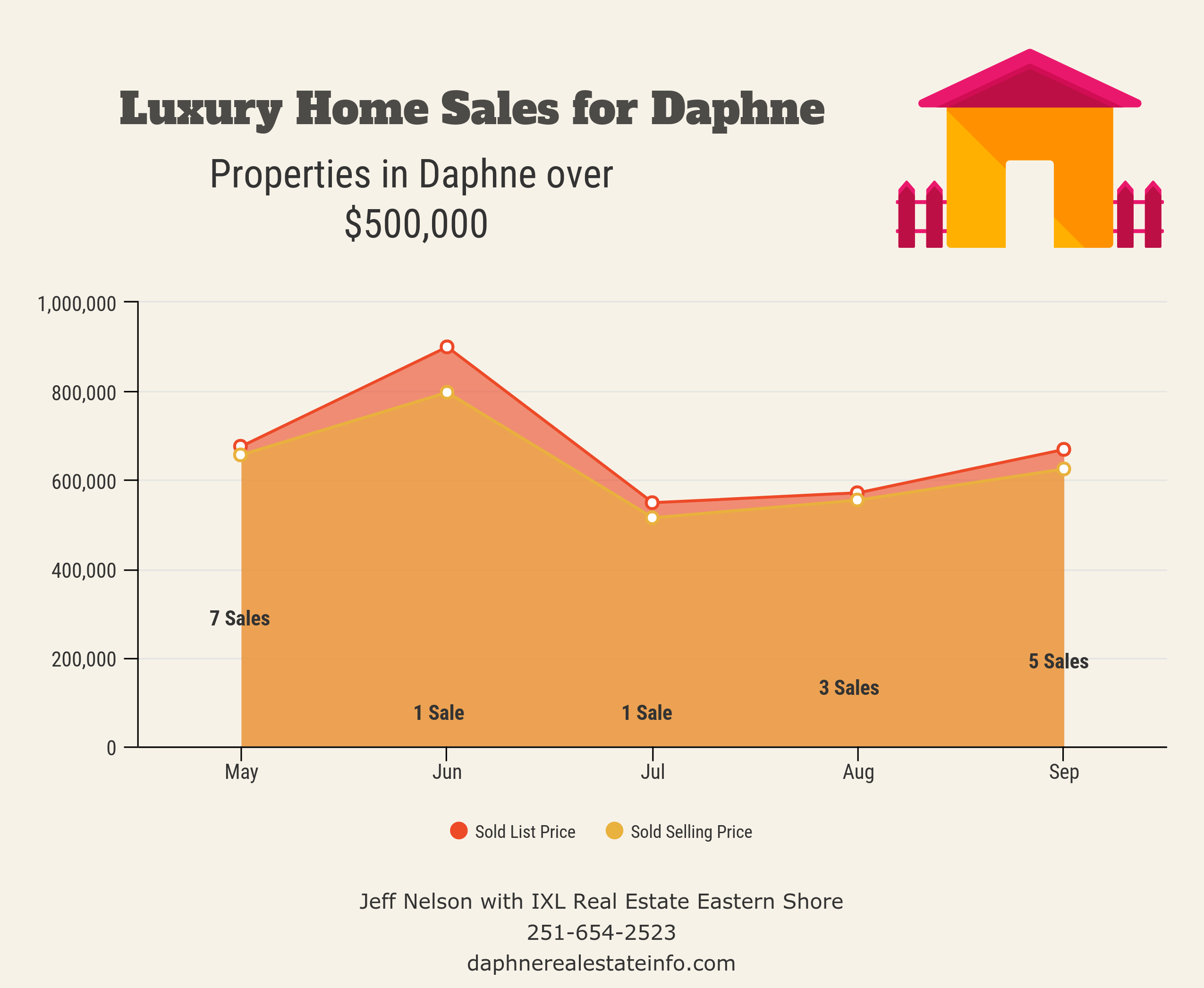 Last month there were 5 homes that sold in Daphne that were priced over $500,000.

Here are the stats for these properties:
5 homes sold
Biggest – 6,075 square feet
Smallest – 3,081 square feet
Highest price – $735,000
Lowest price – $505,000
Average selling price – $616,800
Price per square foot – $154
Days on the market – 193
Are you thinking about buying or selling a luxury home in Daphne? Reach out for more information about a property or schedule an appointment to meet.