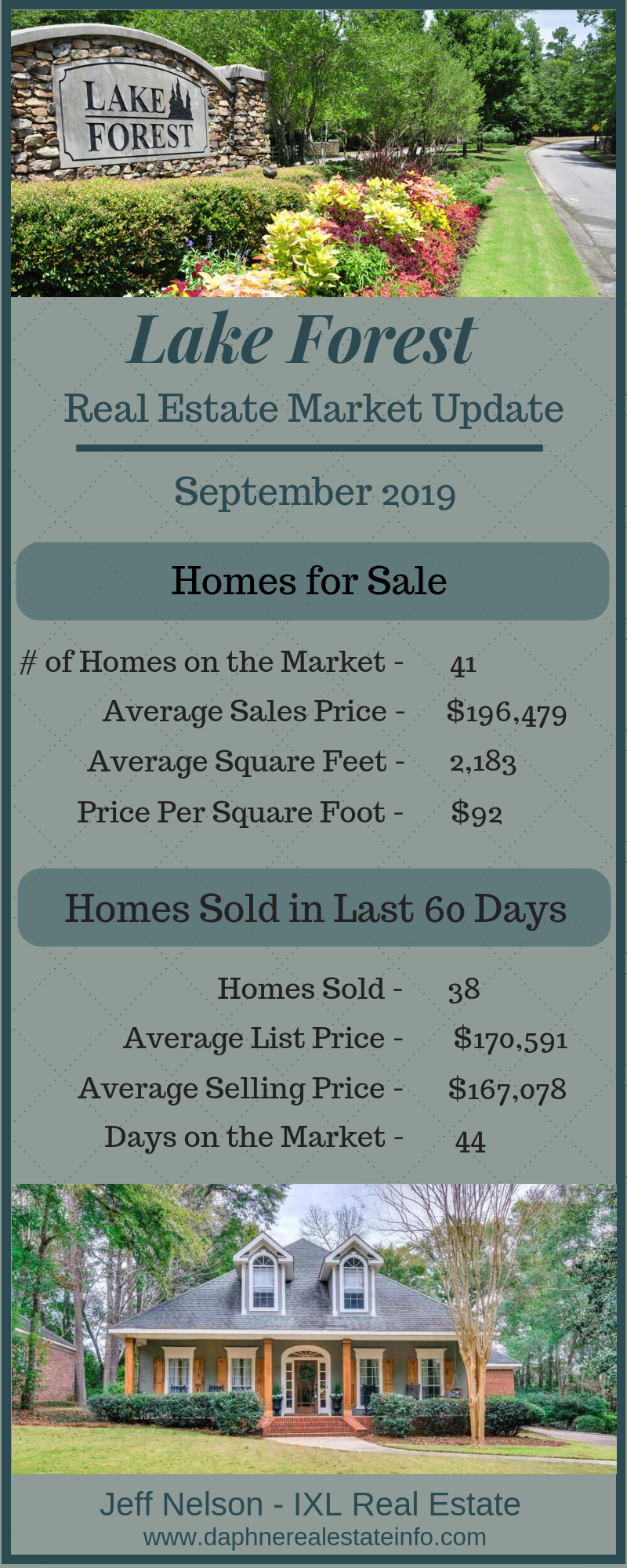 Every month I analyze the real estate market conditions in certain neighborhoods. Because Lake Forest of Daphne is so busy with sales, it always gets my attention to provide buyers and sellers the information they need to make an informed decision.
Lake Forest Real Estate Update for September 2019
Below you'll find the latest information for homes that have sold and those that are currently on the market. As your Daphne Realtor, I represent both buyers and sellers in Lake Forest. Please reach out to me if you need more information or have any questions.
Homes for Sale in Lake Forest
At the time of this writing, there are 41 homes that are for sale in this great subdivision. In any other neighborhood, that number of homes for sale may be a concern but not for here. Lake Forest is not only the largest neighborhood in Daphne but it's also the largest in the state of Alabama, believe it or not. In fact, 41 listings only represent 1.2% of the total number of home sites.
There is a wide variety of home styles, sizes, and price tags in this neighborhood. The largest home for sale has 3,660 square feet and the smallest has 1,502. Another important fact is Lake Forest has some of the best home prices in the county. The highest priced home is $274,900 and the lowest is $139,000. The average price per square foot is only $92.
To see what's on the market right now, visit Homes for Sale in Lake Forest.
Click on this link to learn a lot more about Lake Forest.
Homes in Lake Forest That Have Sold in the Last 60 Days
This neighborhood always stays very active with real estate sales not only for what's on the market but also for what is selling. An incredible 38 homes sold here through the months of August and September. While that number sounds like a lot, that is a fairly typical amount of closings for Lake Forest.
The largest home had 3,230 square feet and the smallest offered 900 square feet. The highest selling price was $269,000 and the lowest was a mere $98,900. If you're looking for property under $250,000, you should definitely check this neighborhood out!
The average list price was $170,591 and the average selling price was $167,078. The average price per foot was $93. We are still in a slight buyer's market in Lake Forest with an average list to selling price ratio of 97%.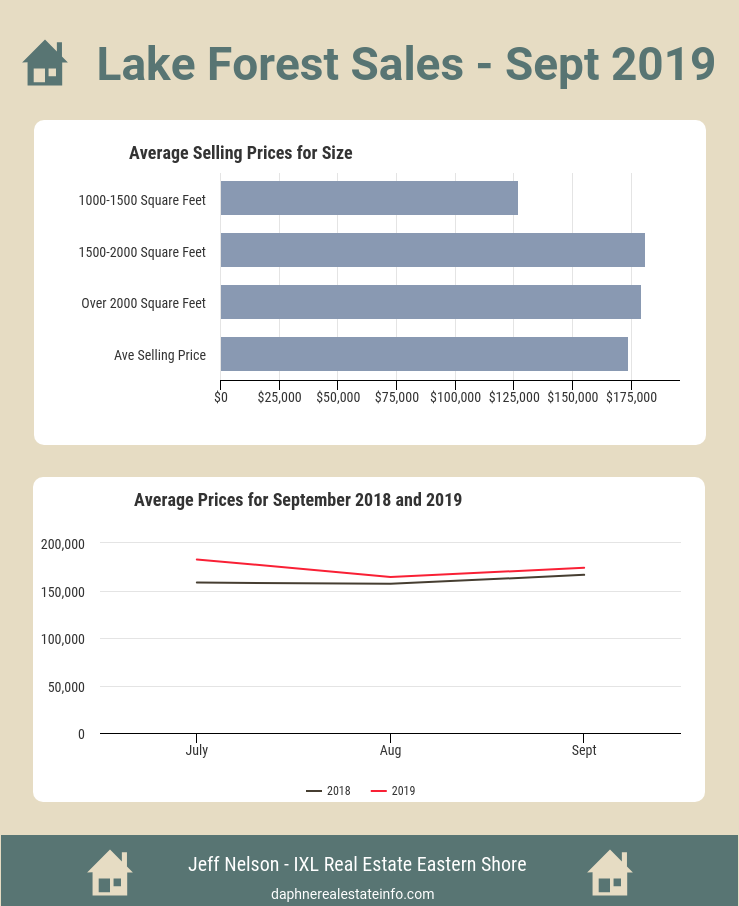 If you are wanting to buy a home or sell a home in Lake Forest, please call/text/email me. I'll get you additional information on a property or schedule a time for you to see whatever home you like.