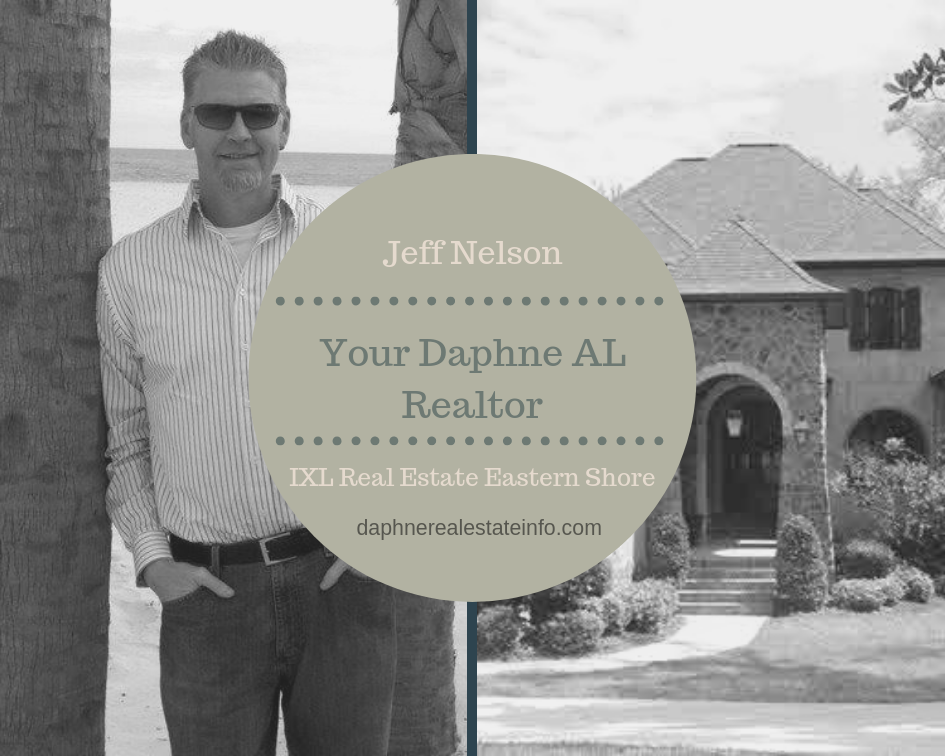 Making the decision to buy or sell a home in Daphne is both an exciting and overwhelming adventure. As a Realtor for over 13 years, I've had the privilege of working with hundreds of clients and playing a small part in one of the next great chapters of their lives.
With that being said, I want to be your Daphne Realtor. So, if you're buying a home or selling one, here is what you can expect from working with me……
Priorities Are in Order
The bottom line is that I work for you. Your interests come first above everything else – especially mine. We'll have what's called a fiduciary relationship which means I protect your interests and build a solid connection of confidence and trust.
For example, as your Realtor, I would never not show you a home just because my commission would be lower compared to another listing down the street.
Another example could involve your offer to purchase a Daphne home. It's my job to get you the best possible price and terms of the contract. For instance, I would never tell the seller or listing agent that you would be willing to increase your offer price (in order to just make a sale). That is not looking out for your best interests.
Honesty Is the Best Policy
It's a shame that I need to even address this but there is so much dishonesty in every field that it deserves a mention. Not only do Realtors have to abide by a strict code of honesty and integrity, it's actually a personal policy of mine. As your Daphne Realtor, my mindset is to treat people how I would like to be treated.
There have been a few occasions where this hasn't worked out to my advantage but being honest with my clients goes hand in hand with having a fiduciary relationship. For instance, if a seller wants $350,000 for their home but I know they won't see anything over $320,000, I'll tell them. Yes, they might decide to go with another Realtor but it's not in their best interest for their home to sit on the market because it's priced too high.
On the buyer side, an example could be about the condition of the house. If I notice a severe crack in the foundation of the home that they didn't see, I'll tell them. A serious issue like this could put them in a major financial bind in the near future.
History
There are many great brand-new Realtors out there who are honest and hardworking but there is something to be said for a Realtor who has been tested over time. Working with hundreds of clients over the years, I've come across just about every situation in real estate – good and bad. Now, I'm not a "know it all" but I have a load of experience to get you through your journey from day 1 through closing day.
Communication Is Key
One complaint that I hear from time to time from buyers and sellers is that their former Realtor didn't communicate with them enough. Buyers and sellers don't want to be left in the dark, wondering what's going on with their transaction. I wouldn't want to either if I were in their shoes. My philosophy is to communicate constantly (without bugging you to death). Whether it's through a phone call, text, or email, I'll let you know exactly what is happening with your transaction.
I will also send periodical updates on the Daphne market. If you are selling, I'll send you frequent reports of what homes have gone under contract or have sold. This will tell the tale of why your home hasn't sold.
If you're buying a home, I'll set you up on a system that will automatically show you every new listing that matches what you're looking for in a property. You'll also get market updates to see if prices are rising or falling.
Constant Education
In addition to the continuing education that we Realtors "have" to go through, I'm constantly learning. I'm studying our overall industry, our market conditions, new communities, marketing techniques, how to be more effective, etc….
Also, I run 7 real estate websites that fuel my business here in Daphne and all of Baldwin County. In an effort to build these sites I've written well over 200 articles about real estate in our area. This helps my education because I'm constantly doing research on a particular topic from others who are smarter than me. This ultimately transfers over to my clients.
There's a tremendous amount of work that goes into buying or selling a home in Daphne and I'm not ashamed to tell you that I want to earn your business. There are other factors that go into hiring a Realtor too like working with someone who you actually like or someone who has a personality that best works with yours. If you are thinking about buying or selling a home in Daphne, reach out to me. Let's grab some coffee and discuss your real estate needs. If you like what you see and hear, I'll go to work with the mission of giving you a great experience.