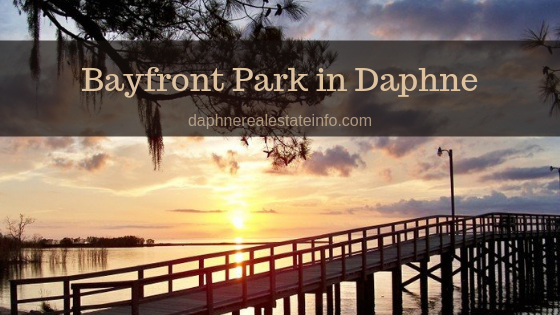 Bayfront Park in Daphne may be one of the most little known gems on the Eastern Shore. Located within just a couple of miles from Interstate 10, you will find a peaceful layout overlooking Mobile Bay. Bayfront is well maintained and offers ample, paved parking and restrooms. If you want a great place to picnic or just take in some of the greatest sunsets in the area, you should definitely check out Bayfront Park.
Bayfront Park
6200 Bayfront Park Drive
Daphne, AL 36526
https://www.daphnebayfrontpark.org/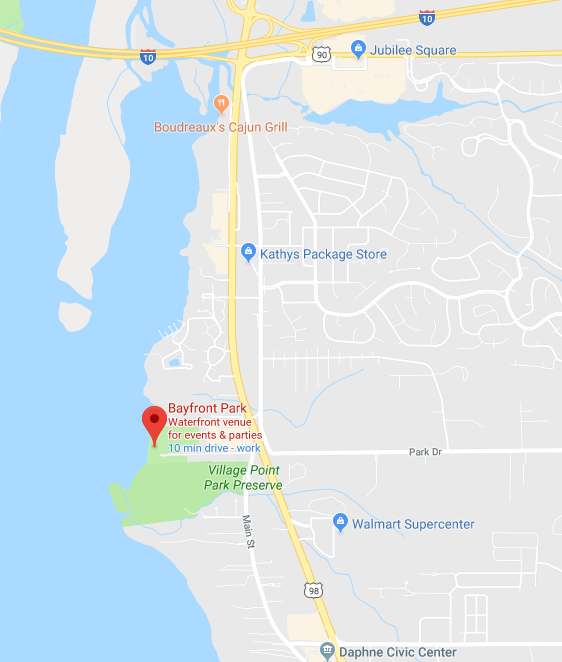 You can see from the map above that Bayfront adjoins the beautiful Village Point Park Preserve which offers acres of protected forest, wetlands, and walking trails. The two parks are connected by a recently re-constructed boardwalk.
Bayfront Pavilion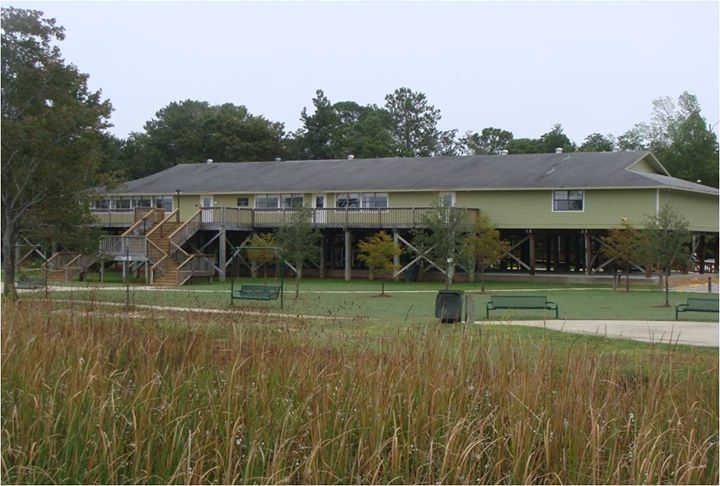 A unique aspect that you don't usually find at a park is the 7,000 square foot pavilion that is available to rent. The Bayfront Pavilion offers 2 large rooms, a kitchen, and a large deck. This would be a perfect location for a wedding, family reunion, or holiday party. The pavilion can accommodate crowds from 20 to 299 guests.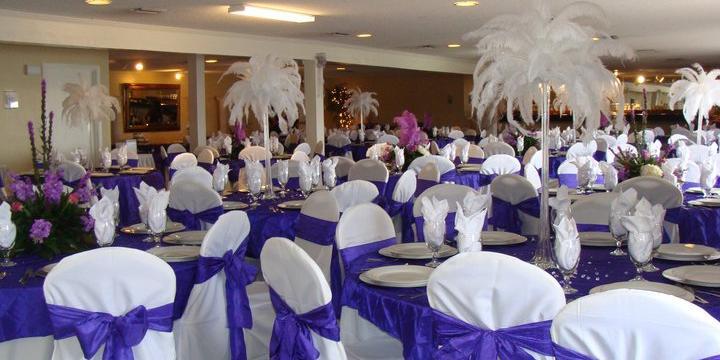 Here's an example of a wedding that took place at the pavilion.
Nature at Bayfront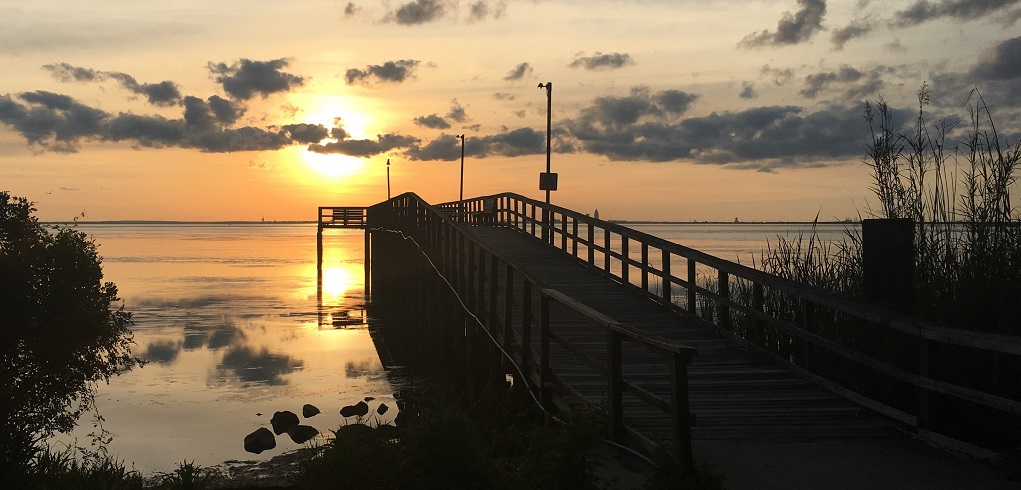 The pier is perfect for taking in the great views of Mobile Bay or the beautiful sunsets. It's located close to the parking lot and the pavilion.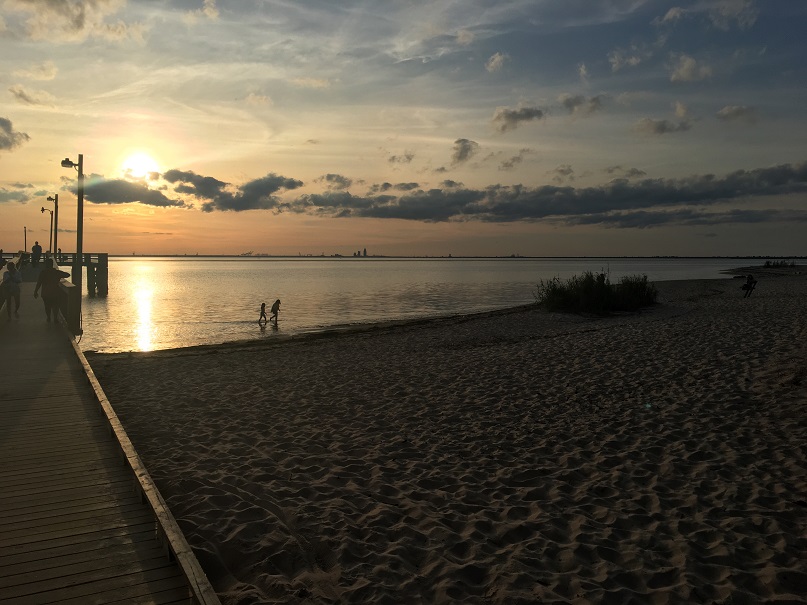 This pier is actually on the beach of the Village Point Park Preserve which is connected to Bayfront from the boardwalk. As you can see, there is a wide beach to just sit, relax, and enjoy the view.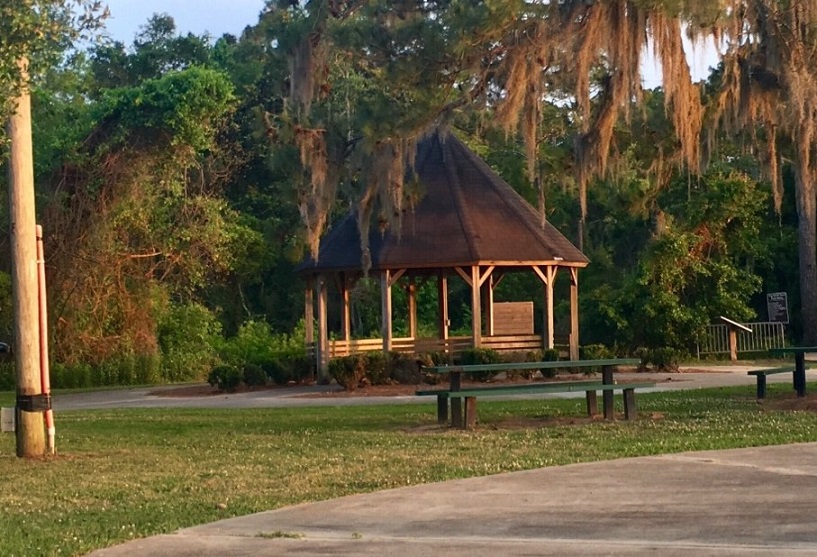 Along with many benches along the shoreline, you can rest and get out of the sun at this open gazebo that overlooks the bay.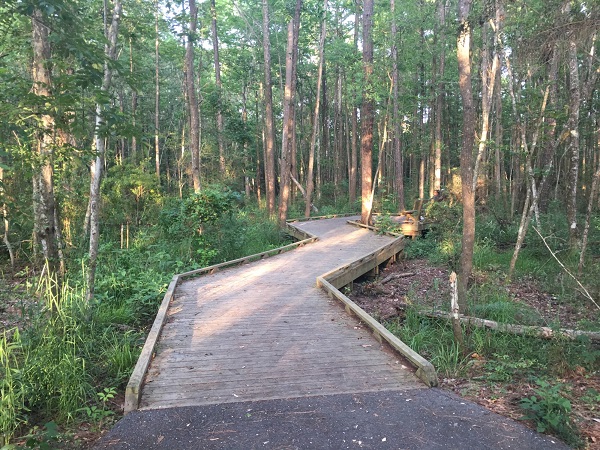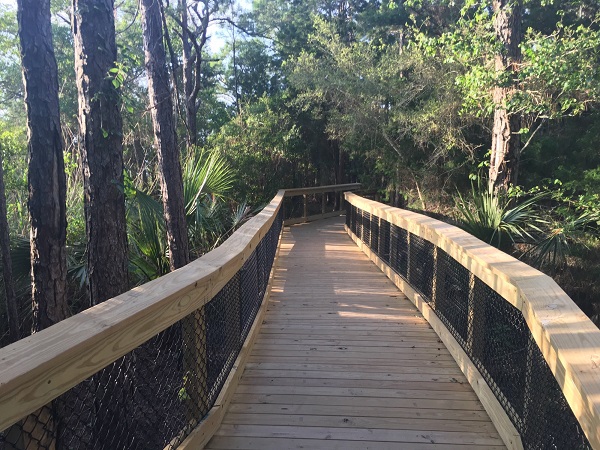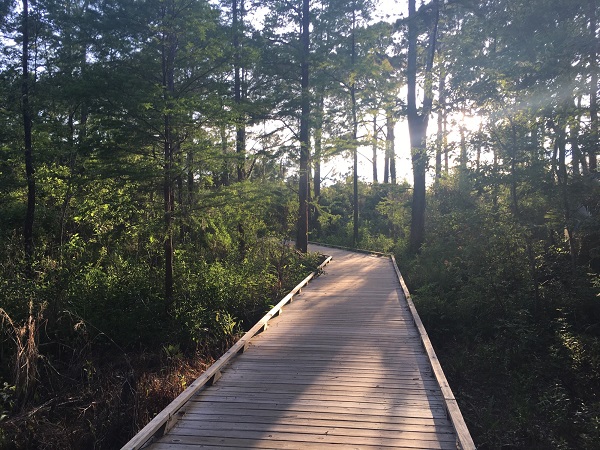 Be one with nature while you stroll down the long boardwalk connecting both parks. This is a protected area so there is a good chance of spotting some of the wildlife that's indigenous to lower Alabama. When my fiance and I took these pics we saw a large alligator as well as a baby one.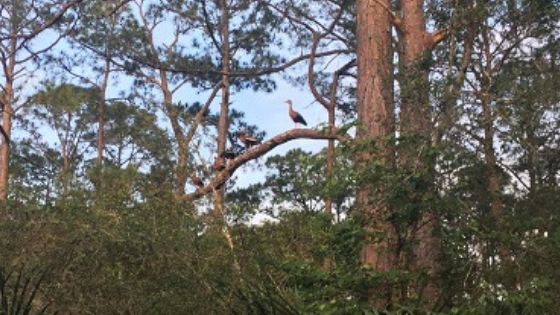 Yes, that's a picture of 5 ducks in a tree. Obviously they are smart ducks, knowing what is lying beneath them!
Bayfront Park is a little off the beaten path but it's close by. I think that many locals even forget that it's there. Do yourself a favor and visit this great staple of Daphne. You'll be glad you did.